This is German Floorball - Welcome to Floor Fighters Chemnitz!
Here we are -
Founded in 2009 our club, the Floor Fighter Chemnitz e.V., is one of the traditional and leading floorball clubs in Germany. Our home town is Chemnitz, a city of about 250.000 inhabitants in the industrial heart of Saxony in East Germany. The modern city of Chemnitz is famous for its leading industry, for science and education, for culture and modern art city as well as for glorious sports. Everybody knows our famous athletes like ice skating queen Katharina Witt, soccer star Michael Ballack, Olympic medalist in weightlifting Matthias Steiner and many others.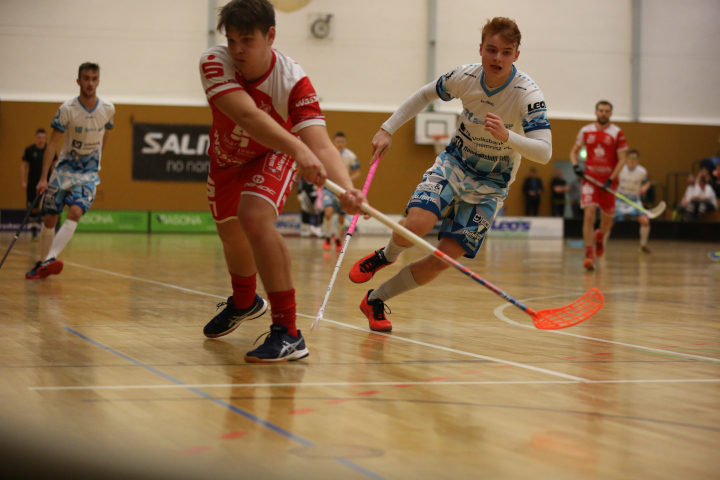 A brief history -
In this sportive environment floorball (respectively at this time called unihockey) was established by a few enthusiasts end of the 90's as a separate section in a local hockey club. With the upcoming success, the promotion to the 1st Bundesliga in 2002 and the growing number of members and teams later on it was decided to found an own club. And so the Floor Fighters Chemnitz e.V. a unique top floor ball club with its own identity and structure was founded in 2009.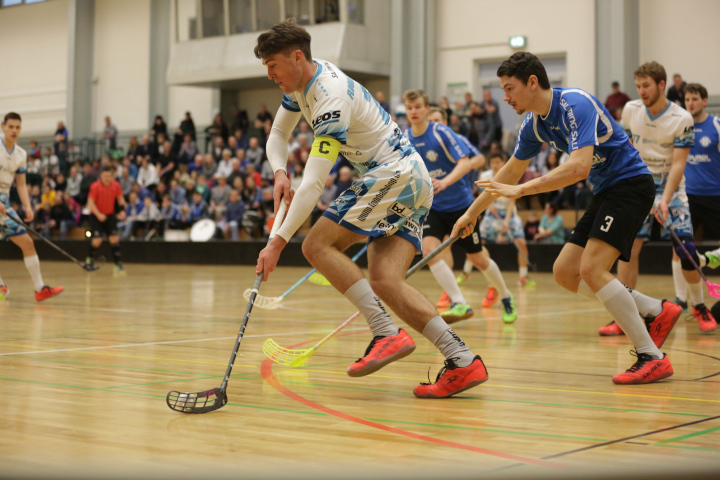 Our teams -
Looking back on more than one decade of high level floorball in Chemnitz our Floor Fighters are a well-established club in the local sports scene. The flagship of our sports club with almost 250 members is the Bundesliga-team with top talents from our own and partner clubs of the region which are usually supported by a certain number of talented players from the top European floorball nations, mainly from Czech Republic and Finland. During our home matches in the "Schlossteichhalle" Chemnitz the biggest fan base in the German Bundesliga and our new mascot create a unique atmosphere which makes each floorball game a great experience.
Beside our men Bundesliga-team also our women-team as well as our second men-team are quite successful in the cross-regional leagues. The successful present and future of our Floor Fighters is not at least based on our successful youth teams in all age groups, starting with the U7 bambini team and going up via U9, U11, U13 and U15 to the U17 team which prepares the youngsters for the adult teams.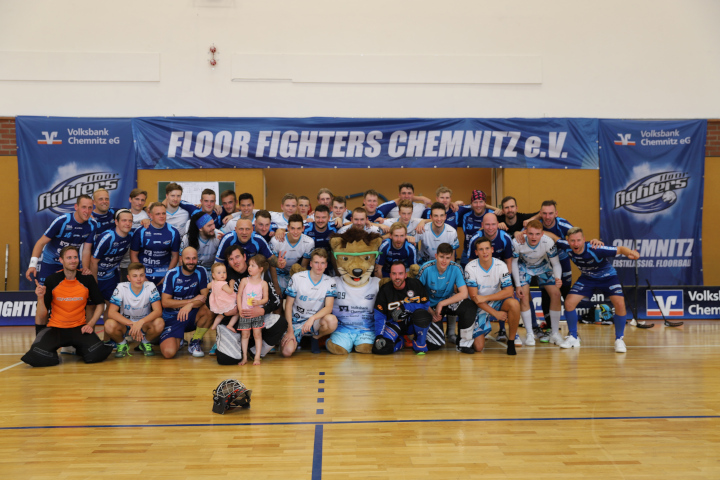 Our focus-
With a professional club structure, dynamic members, enthusiastic fans and a lot of power we make floorball as a successful institution in our city and in the German Floorball Bundesliga. By hosting several events like the final4 Cup in 2013 & 2015 and by arranging the annual Chemnitz Cup which is Germany's biggest fun-filled floorball mixed tournament we make floorball even more attractive and famous for a golden future.
In case you want to play in our team, you are interested in a cooperation with us or for any other reason please do not hesitate to contact us under info@floorfighters.de